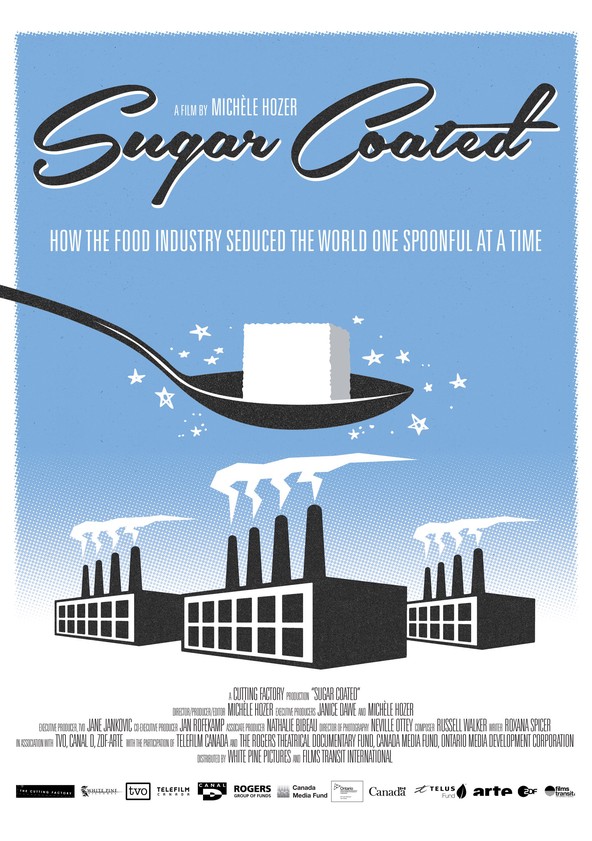 Sugar Coated – Is sugar the new tobacco? How did the food industry get us to stop asking the question: is sugar toxic?
"If you want to know how sugar politics really works, see this film!"
-Marion Nestle, Author of Soda Politics
Dr. Lustig was lead science advisor for the film and is featured throughout.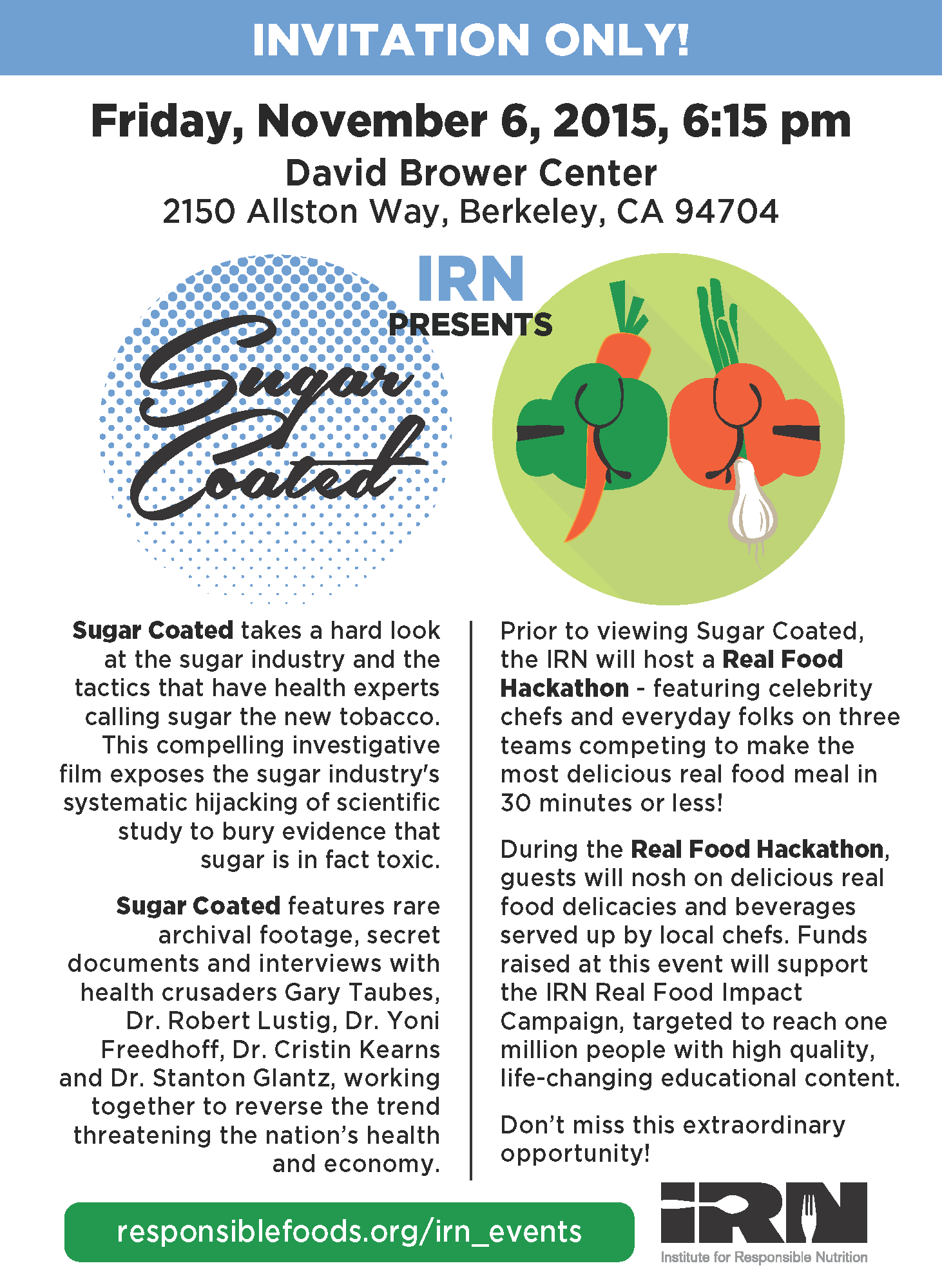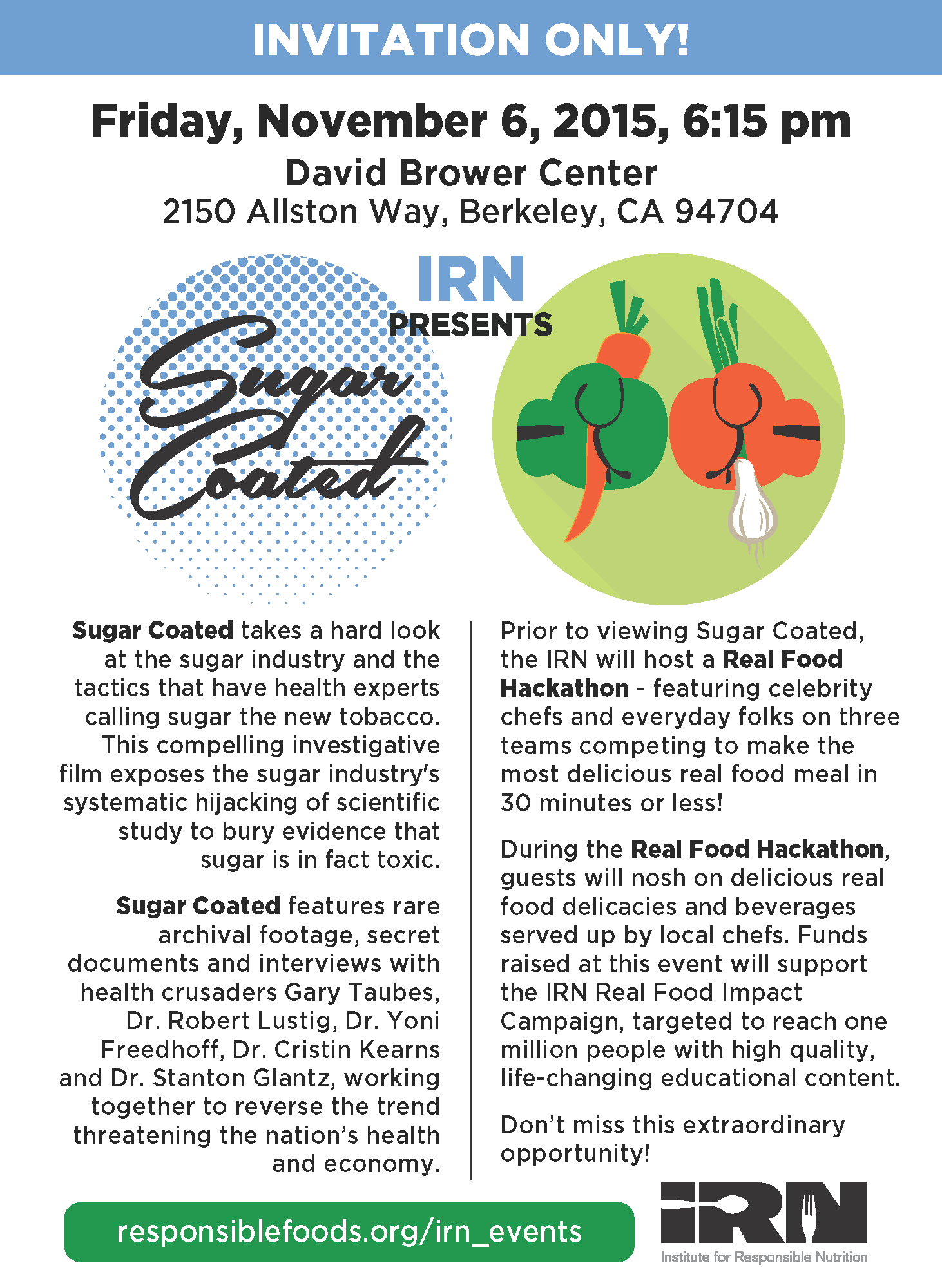 Sugar Coated, the documentary, premiered in the U.S. on November 16, 2015 in Berkeley, California, at an event hosted by the Institute for Responsible Nutrition, founded by Dr. Robert Lustig, Wolfram Alderson, and other distinguished leaders concerned about metabolic health and nutrition. Sugar Coated takes a hard look at the sugar industry and the tactics that have health experts calling sugar the new tobacco.
This compelling investigative film exposes the sugar industry's systematic hijacking of scientific study to bury evidence that sugar is in fact toxic. Sugar Coated features rare archival footage, secret documents and interviews with health crusaders Gary Taubes, Dr. Robert Lustig, Dr. Yoni Freedhoff, Dr. Cristin Kearnsand Dr. Stanton Glantz, working together to reverse the trend threatening the nation's health and economy.
Prior to viewing Sugar Coated, the IRN hosted a Real Food Hackathon – featuring celebrity chefs and everyday folks on three teams competing to make the most delicious real food meal in 30 minutes or less! During the Real Food Hackathon, guests noshed on delicious real food delicacies and (no added sugar!) beverages served up by local chefs. Funds raised at this event supported the IRN Real Food Impact Campaign that reached over one million people with high quality, life-changing educational content.
Sugar Coated is now available for rent or purchase on VIMEO and you may read a transcript of the film here.
See below for some photos of the event!