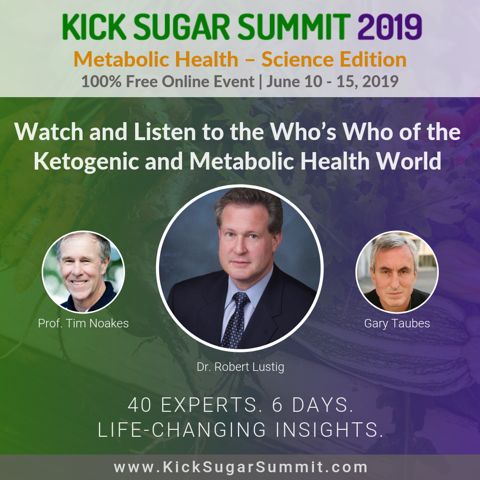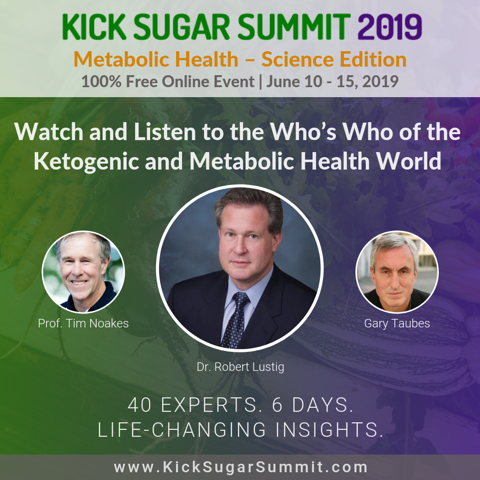 You've been lied to.
It's time to set the record straight.
Join me and many distinguished experts and advocates for the
The 4th Annual Kick Sugar Summit
The Metabolic Health – Science Edition
Watch and listen to many important voices in the world of

Ketogenic & Metabolic Health & Sugar Recovery
Totally Free, No Travel, 100% Virtual!